Meet Pacgraph
Pacgraph is a tool on Arch linux to graphically represent all your installed packages.
By default, pacgraph generates an SVG and PNG of all your packages and their dependencies. You can customize the output though. The svg below was generate by.
pacgraph -b 

"#302e23"

 -l 

"#94c52a"

 -t 

"#b5c94a"

 -d 

"#cbee98"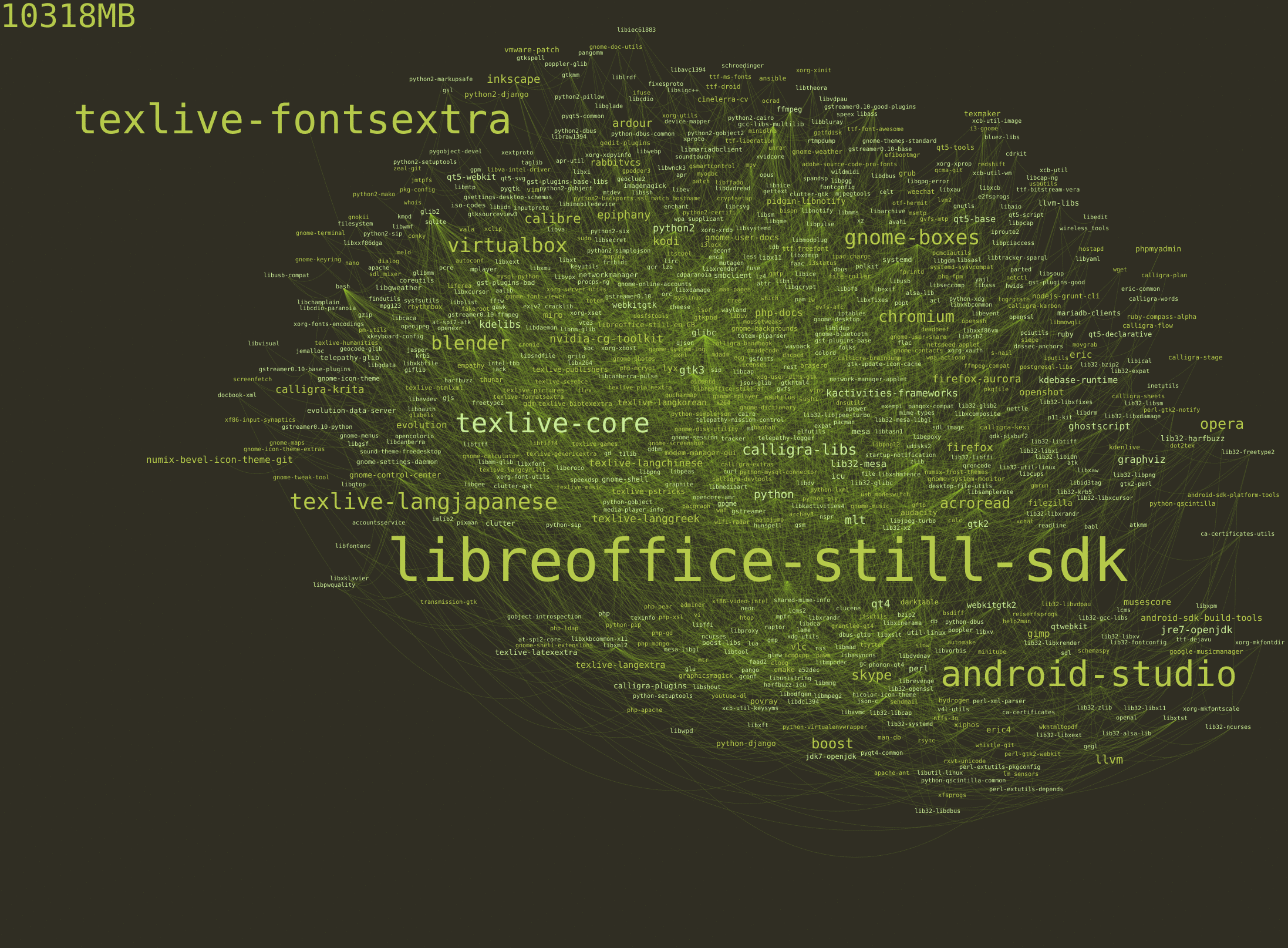 For more pacgraph options.
Written on November 19, 2014